Shopping Cart
Your Cart is Empty
There was an error with PayPal
Click here to try again
Thank you for your business!
You should be receiving an order confirmation from Paypal shortly.
Exit Shopping Cart
NWI Chinchillas is your one-stop-shop for everything chinchilla related. We sell a variety of chinchilla items, such as food, dust, chinchilla care packs, hammocks, hidey houses, and more! If you don't see it here, ask us! -- we may be able to get it for you.
Please note: if you see an item on our "Supplies for Sale" page and it's not on our webstore, but you would like to purchase it -- please contact us.  If you are willing to pay the shipping costs, we can ship just about anything we sell.

 All proceeds of our supply sales benefit our rescue chinchillas and permit us to keep rescuing chinchillas and other exotics and small animals in need.
 All items are available for pick-up in Wolcott, IN if you would like to avoid paying shipping.
 ---------------------------------------
 You can place an order by using the add-to-cart feature or by sending an email to:
 Before ordering, we suggest that you read our webstore policies/disclaimer page. We do not want anyone to be unhappy with their purchases, so it is important that you read this before you purchase.
 ---------------------------------------
 Shipping costs are impossible to calculate ahead of time. Our shopping cart requires that we put in a flat rate shipping cost, regardless of destination. Therefore, averages are used. Excessive shipping costs will be refunded back to you once your package ships. 
In the event that shipping charged is not high enough to cover the cost of actual shipping, as can happen sometimes to the far corners of the U.S., we will email you and ask if you would prefer to paypal more money to cover the shipping expense or if you would prefer to cancel the order and get a refund.

We are currently having issues with this webstore working correctly. If you need to place a FOOD / PELLETS order, please reach out to us:

219-789-0026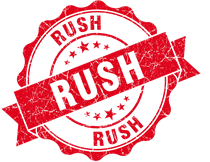 /